Retractable Steel Cable Reel Balances
General Information
Cable
Either 1/16" or 3/32" diameter galvanized 7X7 preformed aircraft cable tests well over 500 lbs.
Note: Length of cable affects spring force; therefore, specify exact length of cable as well as spring load required.
Cable End Attachment
Standard is thimble-eyelet (see drawing) type which revolves around pin or bolt attached to object to be moved. Customizations available upon request.
Installation
Bolt holes are conveniently located on face of housing for a variety of installations.
Type "A" Balance Information (Part number CBA(# of lbs)-3000)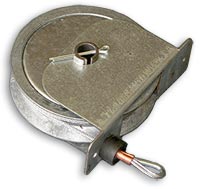 THIF Cable Style
(Through Hole in Face)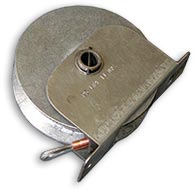 OB Cable Style
(Off Back)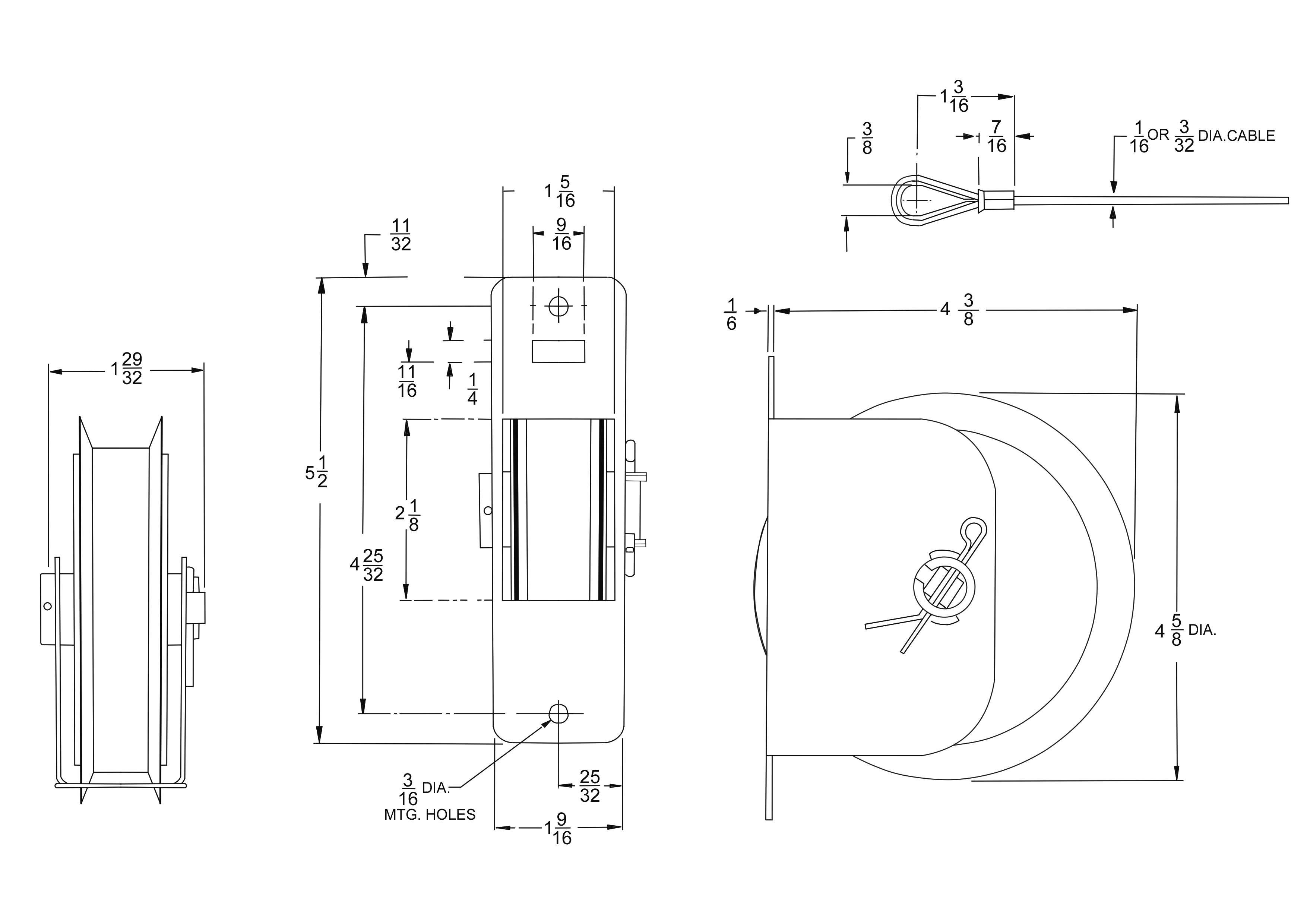 Type "B" Balance Information (Part number CBB(# of lbs)-3000)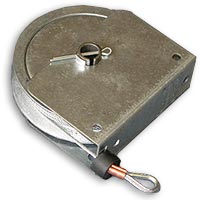 THIF Cable Style
(Through Hole in Face)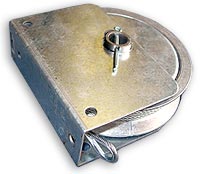 OB Cable Style
(Off Back)